Advance Directives Attorney
What Is An Advanced Directive?
An advance directive is a document that specifies the type of medical and personal care you would want should you lose the ability to make and communicate your own decisions. Anyone over the age of 18 may execute an advance directive, and this document is legally binding in Kansas.
Your advance directive can specify who will make and communicate decisions for you, and it can set out the circumstances under which you would not like your life to be prolonged if, for example, you were in a coma with no reasonable chance of recovery.
A document that goes hand-in-hand with your advance directive is an authorization to your medical providers to allow specified individuals to access your medical information. Without this authorization, your doctor may refuse to communicate with your hand-picked decision maker.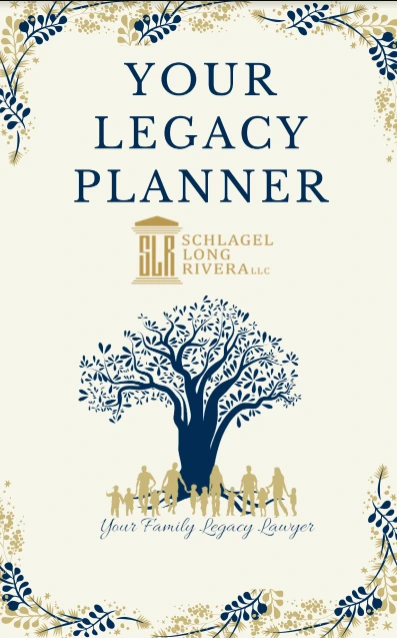 Estate Planning Legacy Planner
Everyday, we work with people who have lost someone they care about. There is so much these folks have to organize and manage. This planner organizes the information they will most need, in our experience, saving so much time and unnecessary cost. Besides organizing your information, it' s so important to have a good estate plan that will keep your family out of court and conflict.
Please use the button below to receive a free copy of our Estate Planning Legacy Planner, an organization tool essential to any estate plan designed to help your loved ones take care of you and handle your affairs.
Blog Posts About Healthcare Documents
Do you need more insight on advance directives? Call Schlagel Long Rivera, LLC today at (913) 359-8996 or use our contact form to schedule a free consultation immediately.
Want To Learn More About Protecting You and the People You Love With a Simple, Custom Estate Plan?