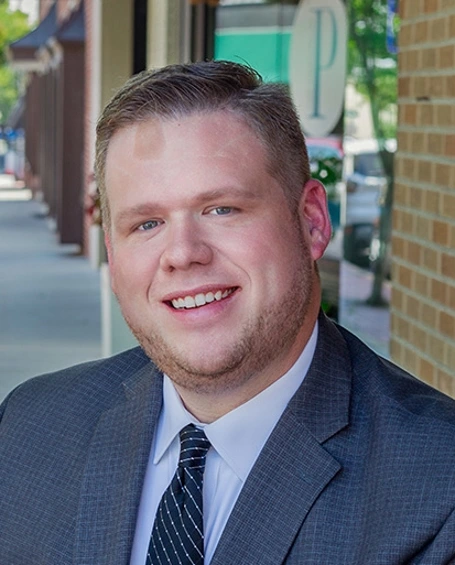 Benjamin E. Long
Founding Attorney - Estate Planning and Probate Law
Let us tell your story to the people you will leave behind. Your family and the people you love are what is most important to you.
You want to know that you and your family are cared for and protected if something short or long term happens to you.
You want to make things easy and private for your family when you pass away.
You want to keep your family out of court and out of conflict.
Your financial wealth is only a small part of what needs to be protected and passed on
I will take the time to hear your story, learn your values and what your intellectual, spiritual, and human assets are that you have spent a lifetime building. Based on your story, I will empower you with clear information and choices about how we can protect you and the people you love. Through the documents and tools I will create for you, and the things I will guide you to do, I will tell your story in the plan we create.
Professional Associations and Membership
American Bar Association
Kansas Bar Associations
Johnson County Bar Associations
U.S. District Court District of Kansas, 2011
Kansas State University, B.S. in Biology
Washburn University School of Law, Topeka, Kansas, J.D.
About Benjamin E. Long
Benjamin Long is a skilled estate planner and litigator with experience in a broad range of probate, property, and business matters. As a founding attorney at Schlagel Long, he represents individuals and businesses in developing their legacies through estate and business planning, as well as protecting those interests in litigation when necessary. He has experience in representing clients in matters such as the creation of wills and trusts, breach of contract disputes, employment contract and confidentiality, and non-compete issues, breach of fiduciary duty matters, constitutional law issues, probate matters, and litigation, and property law.
Benjamin received his law degree from Washburn University Law School where he received a Certificate in Advocacy and was inducted into the Order of the Barristers, a national advocacy honorary organization for oral and written advocacy.
Before Law School, Benjamin received a Bachelor of Science in Biology from Kansas State University where he participated in Student government, Track and Field, and Rugby.
Benjamin has been named a Super Lawyer Rising Star (awarded to only 2.5% of eligible attorneys), has received the Martindale-Hubbell Client distinction award (awarded to only 1% of eligible attorneys). Ben also enjoys teaching as an adjunct faculty member at Washburn Law School and as head coach of the Kansas State University Mock Trial Team.
When he is not practicing law or teaching, Benjamin can be found enjoying life in Olathe, Kansas with his two little girls and wife, Dr. Andra Long.
Fiduciary Litigation
Family Law