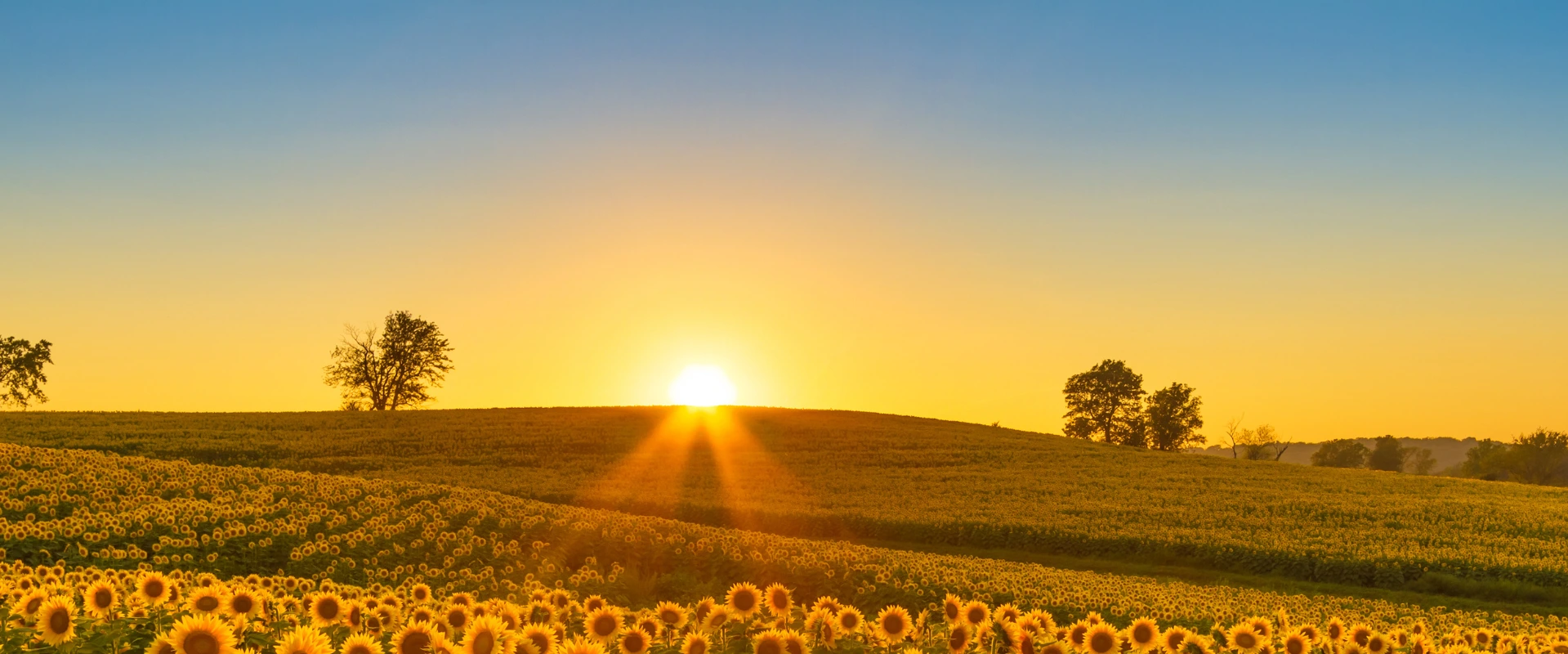 Expert Will Lawyers in Kansas: Ensuring Your Wishes are Followed and Your Loved Ones are Protected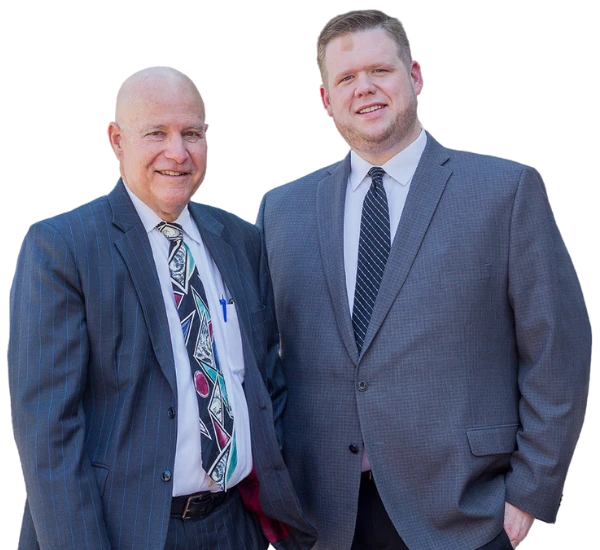 A Unique, Individualized Approach To Help You Make Informed Decisions for Your Loved Ones' Futures.
At Schlagel Long, LLC, we are personally committed to helping our clients draft and understand their wills. These are legal documents that can significantly impact your assets and property in the future, as well as the future of the loved ones you leave behind.
We take an individualized approach unique to other Kansas will attorneys, as we will aim to establish a personal client-attorney relationship so that you can feel comfortable coming to us with any and all of your needs and goals for your will. From making a will to modifying one to revoking it, our will attorney can help you through every step of the process.
Anyone 18 years or older can create a will, or a "last will and testament." Creating a will allows you ("testator") to protect your family and property and determine who will get your assets upon your death.
A Valid Will Can Establish:
people or organizations who will get your property;
a personal guardian to care for your minor children;
a trusted person to manage property you leave for your minor children;
an executor who makes sure that the terms of the will are carried out.
What Happens if You Die Without a Will?
If you die without a will, your assets will be distributed to relatives based on Kansas' "intestate succession" laws.
Some Important Things to Know about Wills Are:
A will has no legal authority until after your death. So, a will does not help manage your affairs when you are incapacitated, whether by illness or injury. This might be done instead by a power of attorney.
A will does not help an estate avoid probate. Wills can simplify the process, though, if you've named inheritors and other details that would be discussed in probate.
A will is a good place to nominate the guardians (or backup parents) of your minor children if they will become orphaned. This can help avoid your children going into the wrong hands.
Legal Requirements for a Valid Kansas Will
Holographic or wholly handwritten wills are not valid in Kansas.
For a Will to Be Legally Valid and Enforceable, It Must Be In Writing And:
Signed by the person making the will or by someone else in the presence of and at the direction of the testator;
Signed by 2 or more competent witnesses who saw the testator sign the will or heard them acknowledge the will.
How To Make a Self Proving Will in Kansas
You may choose to make the will "self-proving," which won't require the witnesses to testify during probate. To make the will "self-proving," the testator and both witnesses need to sign and notarize an additional statement.
Note that the chosen witnesses must be legally competent at the time of the signing. You should have "disinterested" witnesses, or those who will not inherit anything. Having a beneficiary as a witness may result in their losing any gifts you leave for them in the will. You are allowed, however, to have an inheriting party help you draft your will if they are a relative or you also have independent legal advice.
It Is Possible to Revoke a Will in Any of the Following Ways:
drafting a new will;
drafting some other writing explicitly revoking the will;
burning, tearing, canceling, or destroying the will with the intent to revoke it, either by the testator or another person at the testator's direction while in their presence;
marrying and having a child by birth or adoption after creating a will;
divorcing after creating a will (revokes all provisions to the former spouse).
Regarding the last point above, it is possible to retain the language concerning the former spouse in a will if they agree to preserve their estate planning relationship in their settlement agreement.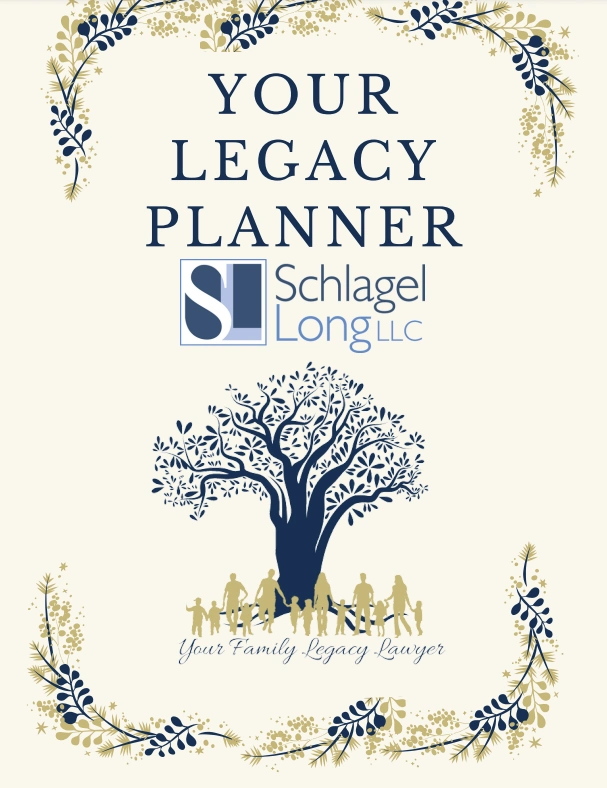 Estate Planning Legacy Planner
Everyday, we work with people who have lost someone they care about. There is so much these folks have to organize and manage. This planner organizes the information they will most need, in our experience, saving so much time and unnecessary cost. Besides organizing your information, it's so important to have a good estate plan that will keep your family out of court and conflict.
Please use the button below to receive a free copy of our Estate Planning Legacy Planner, an organization tool essential to any estate plan designed to help your loved ones take care of you and handle your affairs.
Choose Schlagel Long, LLC
If you have legal questions or concerns about drafting, understanding, or modifying a will in Kansas, contact Schlagel Long, LLC for legal support. For estate-related matters, we take a personalized approach. Our Olathe estate planning attorneys aim to establish a comfortable client-attorney relationship so that you can feel at ease when discussing all of your concerns with us, big or small.
Want To Learn More About Protecting You and the People You Love With a Simple, Custom Estate Plan?