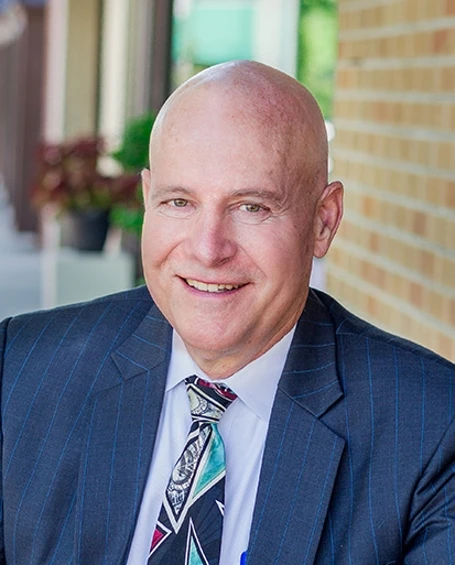 George J. Schlagel
Founding Attorney - Estate Planning and Probate Law
Professional Associations and Membership
American Bar Association
Kansas Bar Associations
Missouri Bar Associations
Johnson County Bar Associations
Johnson County Park and Recreation Commission, President Elect
Olathe Noon Rotary
Olathe Chamber of Commerce
Olathe Public Building Commission
Phi Delta Phi, International Legal Fraternity
Knights of Columbus
University of Kansas School of Law, Lawrence, Kansas, J.D.
University of Kansas, Lawrence, Kansas, B.S. in Business with distinction
Kansas 1974
U.S. District Court, District of Kansas, 1974
Missouri 2006
City of DeSeto v. Consolidated Rural Water Dist. No. 6,23 Kan. App. 2d 407 (Kan. Ct. App. 1997)
About George J. Schlagel
George is an Accredited Estate Planner through the National Association of Estate Planners and Councils. He concentrates his efforts in estate planning, real estate, and probate, including drafting wills and trusts, durable powers of attorney, healthcare powers of attorney, living wills, formation of guardianships and conservatorships, planning for medical decision-making, and estate and trust administration, including the preparation of estate and gift tax returns. He has substantial experience in estate and trust litigation, which includes the wrongful use of powers of attorney and related breaches of fiduciary duty cases.
George also maintains a real estate broker's license in Kansas and Missouri. His practice is largely transactional work, both commercial and residential, involving buying, selling, and related matters.
George is an 11-year member of the Board of Commissioners of the Johnson County Park and Recreation District. George is a past president and 40-year member of both the Olathe Area Chamber of Commerce and the Olathe Noon Rotary Club, as well as an active member in various other civic and business organizations in the Kansas City area. He is also a member of the Johnson County, Kansas, Missouri and the American Bar Associations, and the Kansas City Estate Planning Society.