Digital Assets Need To Be Protected in Estate Plans
Digital Assets and Estate Planning
"The proliferation of digital footprints in our online communities raise demand for consumer tools and options for dealing with digital assets upon incapacity and death."
Most people have an extensive network of digital relationships with retailers, financial institutions and even government agencies. Companies and institutions, from household utilities to grocery delivery services have invested millions in making it easier for consumers to do everything online—and the coronavirus has made our online lives take a giant leap.
As a result, explains the article "Supporting Your Clients' Digital Legacy" from Bloomberg Tax, practically all estates now include digital assets, a new class of assets that hold both financial and sentimental value.
The Importance of Planning for Digital Assets
Dealing with Digital Assets Upon Incapacity or Death
There are a number of laws that could impact a user's digital estate during life and death. Depending upon the asset and how it is used, determines what happens to it after the owner dies. Fiduciary access laws outline what the executor or attorney is allowed to do with digital assets, and the law varies from one country to another. In the US, almost all states have adopted a version of RUFADAA, the law created by the U.S. Uniform Law Commission. However, all digital assets are also subject to the Terms of Service Agreement (TOSAs) that we click on when signing up for a new app or software. The TOSA may not permit anyone but the account owner to gain access to the account or the assets in the account.
Navigating the Legal Landscape of Digital Assets
Digital assets are virtual and may be difficult to find without a paper trail. Leaving passwords for the fiduciary seems like a simple solution, but passwords don't convey user wishes. What if the executor tries to get into an account and is blocked? Unauthorized access, even with a password, is still violating the terms of the TOSAs.
People need to plan for digital assets, just as they do any other asset. Here are some of the questions to consider:
What will happen to digital assets with financial value, like loyalty points, travel rewards, cryptocurrency, gaming tokens, or the digital assets of a business?

Who will be able to get digital assets with sentimental value, like photos, videos, and social media accounts?

What about privacy and cybersecurity concerns, and identity theft?

What will happen to your digital assets?
Protecting Digital Assets and Addressing Privacy Concerns
Facebook and Google offer Legacy Contact and Inactive Manager, online tools they provide to designate third-party account access. Some, but not many, other online platforms have similar tools in place. The best way, for now, may be to make a list of all of your digital accounts and look through them for death or incapacity instructions. It may not be a complete solution, but it's at least a start.
Reference: Bloomberg Tax (April 10, 2020) "Supporting Your Clients' Digital Legacy"
Posts About Digital Assets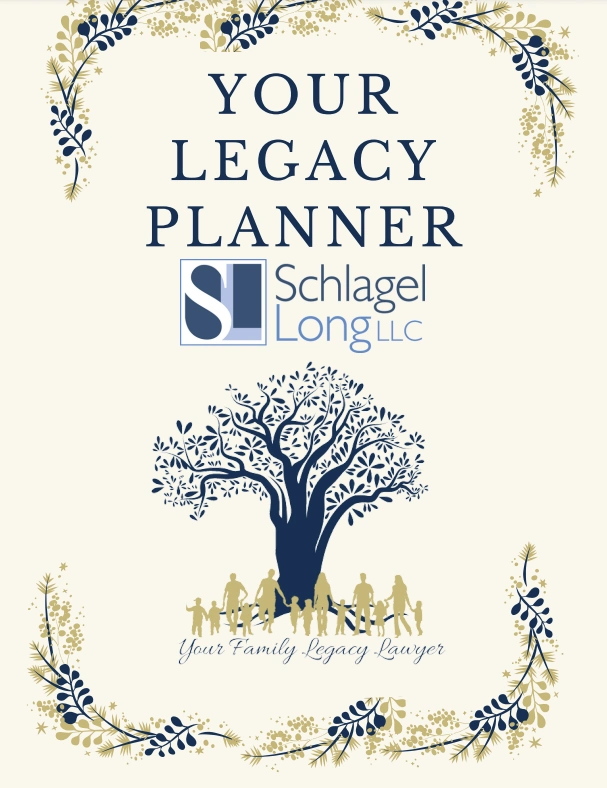 Estate Planning Legacy Planner
Everyday, we work with people who have lost someone they care about. There is so much these folks have to organize and manage. This planner organizes the information they will most need, in our experience, saving so much time and unnecessary cost. Besides organizing your information, it's so important to have a good estate plan that will keep your family out of court and conflict.
Please use the button below to receive a free copy of our Estate Planning Legacy Planner, an organization tool essential to any estate plan designed to help your loved ones take care of you and handle your affairs.
Want To Learn More About Protecting You and the People You Love With a Simple, Custom Estate Plan?