Picasso's Sole Heir Continues To Sell Artwork
Picasso's Complicated Legacy and Family Drama
"When the Spanish painter Pablo Picasso died of a heart attack on April 8, 1973, he left behind not only a huge artistic oeuvre of 50,000 works, but enough family drama to cover several generations."
The great artist was also known for the many women he was involved with, but he only married two of them, says a recent article that asks "Who are Picasso's heirs? Auction at Sotheby's reignites dispute," appearing in The Wealth Advisor. Officially, there is only one legitimate heir to Picasso's vast estate, but that wasn't settled until after his death.
The Battle for Picasso's Inheritance
Picasso's first child was Paulo, born to Olga Khokhlova, a famous Russian dancer. They wed in 1918, during World War I. Paulo would have been an heir, but he died in 1975. Picasso fathered other children outside of wedlock, including Paloma in 1940, Claude in 1947, and Maya in 1935. Only after their father's death and legal battles, were Picasso's grandchildren recognized as rightful heirs to part of his inheritance.
The Consequences of Picasso's Lack of Estate Planning
Long-standing disputes between Picasso's second wife, Jaqueline Roque, and the children from his previous lovers went from slow simmer to boil after his death in 1973. Picasso had married Roque in 1961, after Khokhlova had died. He was 80 and had never divided his estate or did any
estate planning
. He left an enormous empire—villas, artwork and other possessions—with no plan and no will.
The Division and Dispute Over Picasso's Estate
After his death, a famous Parisian auctioneer was commissioned to log all of his artwork, creating a list for the French government. The task took from 1974 to 1981.
The Picasso Museum and Inheritance Tax
The entire estate was estimated to be worth 3.75 billion francs, including $1.3 million in gold, $45 million in cash and a personal art collection valued at 1.4 billion francs. The collection included many pieces created by friends like Matisse, Miro and Cezanne.
One of the many problems he left for his heirs: an inheritance tax of several million francs on his property. To pay his taxes, 3,800 artworks became state property and instead of belonging to his heirs, they are now in the Picasso Museum in Paris. The museum has the largest collection of Picasso's work. However, that might not have been his or his heirs' intention.
Marina Ruiz-Picasso: Sole Heir and Her Struggles
Picasso's granddaughter, the daughter of his eldest son Paolo and the only surviving relative by marriage, Marina Ruiz-Picasso, said that the state took a large selection of artwork, and the rest was raffled off to the individual heirs like a lottery.
She wrote a book about being his granddaughter, and it was not flattering. She said that his father's work "demanded human sacrifices." Needless to say, she had a difficult relationship with her famous grandfather. For many years, she left his artwork untouched in storage. However, in recent years, she has auctioned off many paintings and drawings, earning millions from the sales.
Auctions of Picasso's Artwork by His Heir
Recent Sales and Sotheby's Auction
Marina Ruiz-Picasso's Life and Wealth
An online auction of more than 200 pieces, including drawings, paintings and gold medallions, took place in mid-June at Sotheby's. Marina Ruiz-Picasso is one of the wealthiest women in Switzerland and lives in a villa on Lake Geneva.
Reference: The Wealth Advisor (June 16, 2020) "Who are Picasso's heirs? Auction at Sotheby's reignites dispute"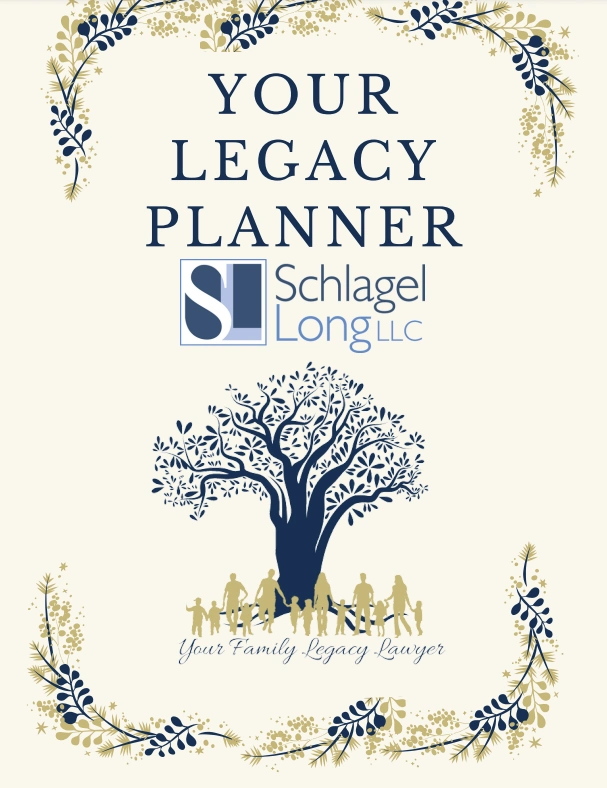 Estate Planning Legacy Planner
Everyday, we work with people who have lost someone they care about. There is so much these folks have to organize and manage. This planner organizes the information they will most need, in our experience, saving so much time and unnecessary cost. Besides organizing your information, it's so important to have a good estate plan that will keep your family out of court and conflict.
Please use the button below to receive a free copy of our Estate Planning Legacy Planner, an organization tool essential to any estate plan designed to help your loved ones take care of you and handle your affairs.
Want To Learn More About Protecting You and the People You Love With a Simple, Custom Estate Plan?